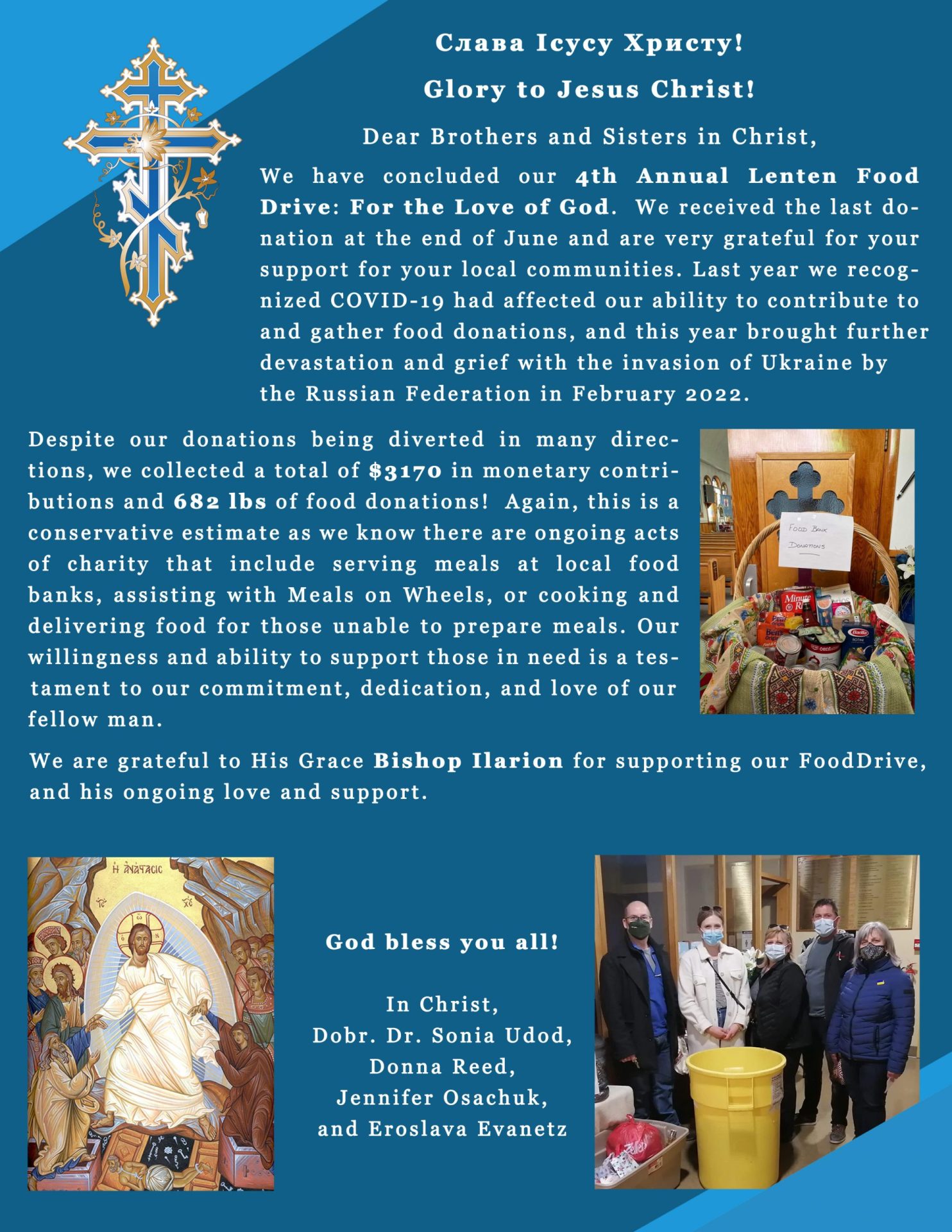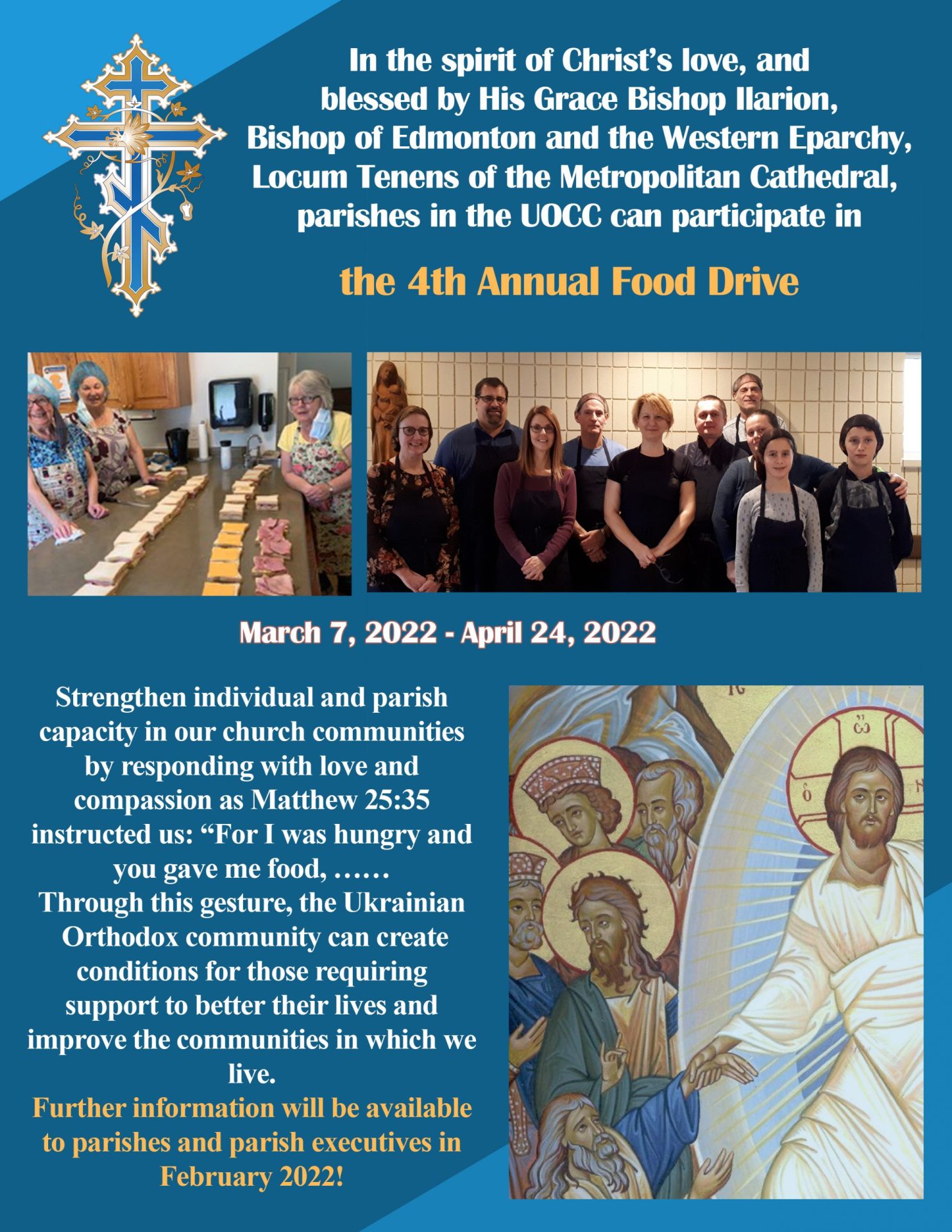 February 4, 2022
Dear Parish Priests and Executive Members,
With the blessing of His Eminence Vladyka Ilarion we again invite you to support the Ukrainian Orthodox Church of Canada's 4th Annual Lenten Food Drive: "For the Love of God" (March 7, 2022- April 29, 2022).
The COVID-19 pandemic is hopefully tapering and will become an endemic. Nonetheless, even more people are experiencing the hardship of living in this uncertain time and we invite you to continue initiatives in your parish to support the individuals and families who need it most. 
Each parish can send their eparchial representative the weight of the food donation. Please also feel welcome to make an individual contribution with your name and amount (optional) to your local food bank. In this way, we can include individual donations in our total as well. All contributions big or small are encouraged and each contribution, parish food donation and/or individual monetary donation, will continue to be recorded as anonymous when shared with the UOCC membership.  
Please send the above information to your eparchial representative by May 15, 2022. As a Committee, we can then report that XX number of parishes who made donations during this difficult time and as in previous years, provide a report to the consistory board and include the information on the UOCC website and social media
Please share the poster for the Food Drive in your parishes and on social media.  
Please stay healthy and continue to follow the guidelines of the Public Health Agency of Canada. 
God bless you and your family, and a blessed Lent.
Western Eparchy
Donna Reed    [email protected]
Central Eparchy
Dobr. Dr. Sonia Udod  [email protected]
Jennifer Osachuk  [email protected]
Eastern Eparchy
Eroslava Evanetz  [email protected]