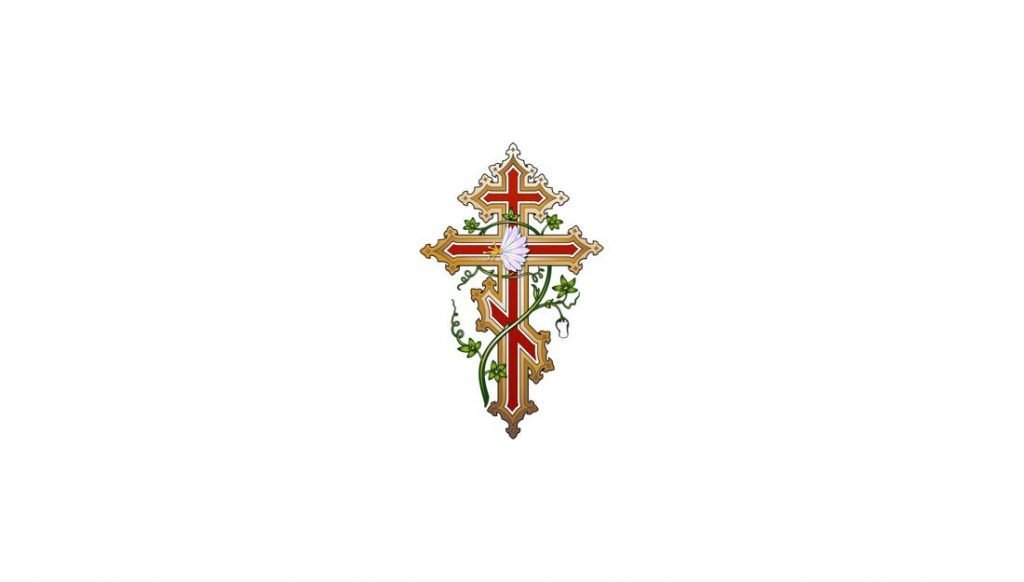 I'm a College Student: How Could I Possibly Find Time to Pray!
The following article was originally published on the website of The Ukrainian Orthodox Church of the USA and the original version can be found  here.
by Albert S. Rossi, Ph.D.
During an Orthodox College Fellowship retreat last spring, a college student said, "If I put Christ first, the suffering will be great and the joy will be greater."
Isn't this an accurate statement about college students, time, and personal prayer? The schedule of a college student is so full of obligations and activities; prayer may seem like a "to do" item that is so intangible, it does not even qualify for the "to do" list. Can it be true that prayer is the one activity in my day that affects everything else?
Prayer is listening to God's promptings in daily life. Prayer is our effort to be open to the presence of God.
Jesus wants to be lovingly kind and boundless in his gifts to us. However, we can block his overtures in many ways, beginning with not having time for him. We simply don't think about him. We choose to be busy with all our college tasks.
To be blunt, if I'm too busy to pray, then I'm too busy. My task is to draw nearer to God so that I can be my true self, filled with peace and joy. St Isaac the Syrian says that it is impossible to draw nearer to God by any means other than increasing prayer, even while in college.
For the Orthodox, the traditional personal prayer is the Jesus Prayer. The classic form of the Jesus Prayer is, "Lord Jesus Christ, Son of God, have mercy on me, a sinner." The first half is often said as we breathe in and the second half is said as we breathe out. The actual words of our short prayers can vary. We might say the classic version of the Jesus Prayer, or we might say, "Lord Jesus Christ, have mercy on me." We may say, "Lord Jesus, have mercy." Or, we might say a Psalm verse, or a Bible quote, or some other prayer. Monks of old said, "Lord, make haste to help me. Lord, make speed to save me," all day long.
The first half of the Jesus Prayer stresses the Name of Jesus. Jesus is always present, but we are not naturally aware of his presence. We say his Name so that we become aware of his presence and share in his power. He said, "Hitherto you have asked nothing in my Name. Ask and you shall receive that your joy may be full" (John 16:24).
The second half of the Jesus Prayer stresses mercy. Mercy, hesed in Hebrew, means "loving kindness" or "everlasting love." When we ask for mercy, we ask to be loved. A basic human need is the need to be loved. Often college students look for love in fruitless ways like unrequited romances or virtual connections such as internet pornography or soap operas. When we indulge in these things, we eventually hurt ourselves. This is a joyless, loveless suffering. When we put Christ first, we will suffer, but we will know the joy of being loved. When we ask the Lord for mercy we appropriate the love that is always there for the asking.
Why don't we avail ourselves of what we need most? Is time the basic problem?
Hidden Martyrdom
We are called to pray "ceaselessly" (1 Thess 5:17). Throughout the college day, a quiet moment in the library, a hectic moment between classes, or while eating lunch we can pause mentally and quietly say the Jesus Prayer. Trying to pray without ceasing is a "hidden martyrdom." Martyrdom of any sort requires courage, and college students know the satisfaction of trying to live a life of valor.
We can expect invisible, subtle snares, sent from Satan, precisely because we have up scaled our efforts, and are turning to God. In a sense, we rouse the enemy to action. St John Chrysostom says that when we begin to pray we stir the snake (living within us) to action, but that if we persist in prayer we can lay the snake low.
Prayer requires super-human courage, given the atmosphere of the world today. The whole ensemble of natural energies is in opposition.
Trying to pray is the hardest of all human tasks precisely because we are reaching for God, trying to connect with him and become like him. Abba Agathon tells us that if we do not find prayer difficult, perhaps it is because we have not really started to pray.
Lions may not eat us for the sake of the Gospel. Rather, our call to martyrdom takes the form of being attentive to the present moment, relying upon God's power always, and doing His will. Our call to martyrdom may not be any easier than death by violence.
Out Loud
The voice of God is infinitely delicate, always resistible. How can I ever be quiet enough to hear the voice of God in my daily life? The Fathers tell us that one effective way to concentrate is to speak our prayer in a soft, barely audible voice.
When alone, we might find that praying the Jesus Prayer out loud lowers the distraction level, a perennial enemy of college life. Hearing one's voice makes it easier to concentrate. Praying in a soft, barely audible voice is a way of engaging the body in the prayer of the spirit.
Transforming the College Years
College years are provided to find our identity. Personal prayer is the door which opens to our true identity, where we find our deepest and most stable self. Prayer keeps us sane. Through prayer we discover deep peace and unshakable joy.
By standing in Christ's presence for no more than a few moments each day, invoking his Name, we deepen and transform all the remaining moments of the day, render ourselves available to others, effective and creative, in a way that we could not otherwise be.
The Jesus Prayer is recommended in the morning, following our prayer rule, for some period of time, perhaps 10 or 15 minutes. If that is impossible, then try saying the prayer sometime before noon, or in the evening. This might be called "formal" use of the prayer. The second form of the Jesus Prayer is the "free" use of the prayer. This means at any and all other times of the day, or night. This is especially true for the semi-automatic tasks such as driving, doing dishes, exercising, being unable to sleep, or walking to your next class. The Jesus Prayer is notably useful in times of extreme concern or upset.
In prayer, we discover that Jesus stands within us at the door of our hearts. He is always knocking until we open the door of our heart to him. College is a time of renewed valor to find our identity through prayer.