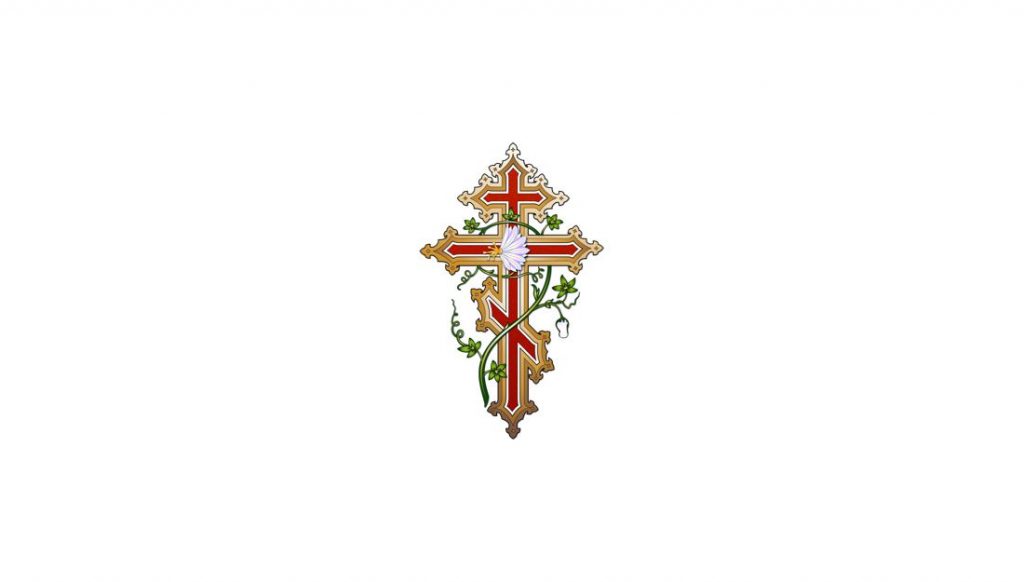 March 9, 2017
[* Also published in the February-March 2017 issue of the "Visnyk – Herald"]
It is the morning of March 9 as I seek to gather (once again, as quickly as possible,) these too few words so that our (already-delayed,) "double issue" of the current Visnyk can be sent off to the printers, and in turn be sent out to you, the membership / readership, and more significantly, the friends, and supporters and indeed to the "to whom it DOES concern," that there be a Visnyk, and indeed that there be a church, and that there be a "Ukrainian Orthodox Church of Canada," about to celebrate her 100 years of missionary efforts in Canada.
I believe it was Benjamin Franklin, (one of the "founding fathers" of the United States of America,) to whom the following quote has been credited – "I have way too many things to do, and am therefore too busy NOT to pray." (I, tu, am prepared to stand corrected, if this is not right – I don't have the time at this moment to research this, but I invite any readers so inclined to either confirm this, or correct me, please.) In any event, I believe that our beloved UOCC, and especially now, into the Great and Holy Fast ("Velikiy Pist,") collectively has way too much to do, to NOT spend time praying. Indeed, the Great and Holy Fast is a perfect time for us to do this…
I note this, dear readers, because every day I seek to be of service to God, and to following His Holy Will. I give thanks for the opportunity to serve you (in the widest possible sense,) – our beloved Ukrainian Orthodox Church of Canada. As my service continues, and necessarily continues to deepen, I am also finding how much our "organization," that is, our specific part of the "Church Militant," (see my comments in the Rizdvo – Christmas issue of Visnyk, [also posted on the web-site,]) is very much "at war" with the world, and with numerous worldly forces and distractions.
There ARE forces (indeed there are people,) who would seek to knock us off the path to holiness and sanctity. There ARE forces (people) who do not wish to see our UOCC (or any other church for that matter,) "succeed." And by "succeed," – I mean to get to good, sound, effective and transparent fiscal management.
"We" as a worldly "organization" are called to be good and holy stewards and
Make decisions at a Sobor or Consistory Board or Presidium meeting as to what we have and how we will administer the funds we do have.
We commit to the plan as individuals, AND we make sure that the plan can be implemented, (that we have the resources in place to do this, and not leave it to the impersonal "konsistoria" for implementation.)
and we in turn, hold ourselves, and each other accountable to following through on our plans, meaning we take individual responsibility ourselves – and not seek someone else to blame if and when we cannot do our part.
This "column / article" is only seeing the light of day in this second week of March because the hope has been since the end of November (2016,) that the / a "major January mailing" would be ready to go out to priests and parishes almost two months ago. I apologize that this has not as yet happened.
I ask all priests, deacons, and parish executive members across Canada to please be on the look-out for this "mailing" which may be in two parts, and which may be done electronically in part, as well. (Please pray for us, here at the consistory office that both the technology, and the human resources serve us all well and that two years' audited financial statements, and the 2016-17 Budget for the UOCC be delivered as soon as possible with as few "glitches' as possible.) I invite you all to please study the documents carefully and feel welcome to offer your thoughts.
For now, I wish and pray a blessed and fruitful Great Fast to you all. Please include in your prayers those of us who have been called to lead the "stewardship efforts" (the members of your Consistory Board,) and let us all strive to do our part – on the one hand to not judge our brother or sister, and on the other hand to seek to be granted a "spirit of chastity, humility, patience and love …" (from the Lenten Prayer of St. Ephrem the Syrian,) in continuing to re-build the sacred treasury of our beloved UOCC.
– Fr. Taras Udod, Chancellor of the UOCC