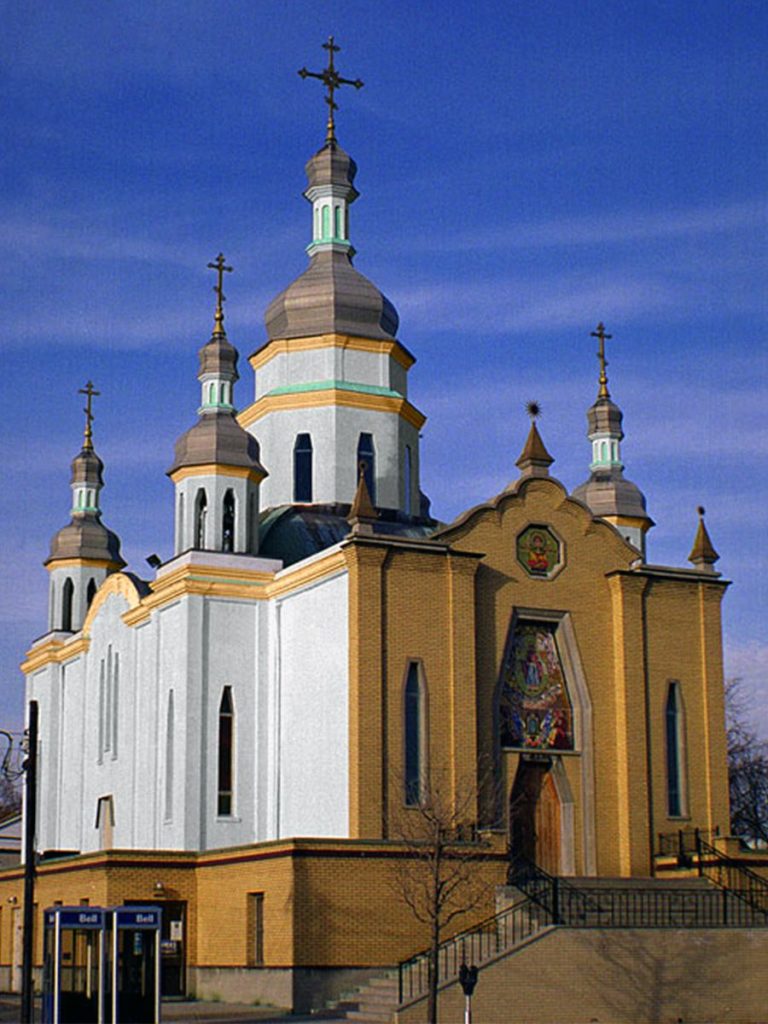 He Came Back Seeing (UA/EN/FR)
24-го травня 1998. Шоста Неділя по Пасці, про Сліпого
1. Слово Боже: Апостол: Діянь 16,16-34.
Євангелія: Івана 9,1-38.
2. Роздумування про Слово Боже: ВЕРНУВСЯ ВИДЮЩИМ!
У цю Шосту неділю по Пасці ми запрошені застановитися над тим світлом, що його приніс у світ Месія Ісус, правдива Людина й правдивий Бог, що до нас прийшов, "щоб бачили темні, а видющі, щоб стали незрячі".
Чоловік, що був сліпим від народження напевно був здивований способом, яким Ісус дав йому прецінний дар зору. Напочатку може й виглядало неначе Ісус сміється з нього, коли Він сплюнув на землю, і зробив грязиво зі слини та помазав ним його незрячі очі.
Однак він послухався Ісусові, виявивши віру. Він пішов до ставка Силоам, що означає"Посланий", і помився. І вернувся видющим! Месія не сміявся з нього! Він завдав йому іспит, який призвів до благословення. Чоловік здобув найкращу нагороду, яку тільки міг вимріяти, бо ж одержав свій зір!
Ми також маємо іспити в своєму житті. Вони також можуть призвести до глибшого пізнання того, що діє Господь у нашому житті та в світі, в якому ми живемо. Ми не повинні оставатися задоволеним тією міркою зору, яка діє в нас. Ми повинні молитися смиренно, щоб навчилися бачити очима віри та любові та чинити ті діла, для яких ми народилися на світ.
Довіряймо Богові – надіймося на Нього!
Священик Ігор Юрій Куташ
May 24, 1998. Sixth Sunday after Pascha, Sunday of the Blind Man
1. God's Word: The Epistle: Acts 16:16-34.
The Gospel: John 9:1-38.
2. Meditation on God's Word: HE CAME BACK SEEING.
On this sixth Sunday of Pascha we are invited to meditate on the light that brought into the world by Jesus the Messiah, true Man and true God, Who came to us "that those who do not see might see, and that those who see may become blind".
The man who had been blind from birth was certainly astonished at the way Jesus granted him the precious gift of sight. At first it must have seemed to him that Jesus was mocking him as He spat upon the ground, made clay out of the spittle and applied it to his sightless eyes.
Yet he obeyed what Jesus told him to do. He acted in faith, going to the pool of Siloam which means "Sent", and washing himself. And he came back seeing! The Messiah had not been mocking him. He had given him a test which led to blessing. The man received the best reward he could ever hope for. He could now see!
We too have tests in our lives. They can also lead to a clearer, deeper vision of what the Lord is doing in our lives and in this world in which we live. We must not be content with the measure of sight that we possess. Rather we ought to humbly pray to know what we need to do to see with the eyes of faith and love, to do the works for which we were born into this world.
Let us trust God and have hope!
Rev'd Ihor George Kutash
le 24 mai 1998. Sixième dimanche après Pâques. L'aveugle-né
1. La Parole de Dieu: L'Épître: Actes 16,16-34.
L'Évangile: Jean 9,1-38.
2. Méditation sur la Parole de Dieu: IL A VU!
En ce sixième dimanche après Pâques, nous sommes invités à méditer au sujet de la lumière que donne le Messie, Jésus, vrai Homme et vrai Dieu, qui est venue dans le monde "pour que ceux qui ne voient pas voient, et que ceux qui voient deviennent aveugles".
L'homme aveugle de naissance a certainement été étonné de la façon dont Jésus lui a donné le don précieux de la vue. Au début, il lui a peut-être semblé que Jésus se moquait de lui, en crachant par terre, en faisant de la boue avec de la salive et en l'appliquant sur ses yeux non-fonctionnels.
Mais il a obéi par la foi à ce que Jésus dit. Il s'en est allé à la piscine de Siloé, ce qui signifie "Envoyé" (et qui signifie aussi "Messie"), se lava et retourna voyant! Le Messie ne s'est pas moqué de lu, Il lui a donné une épreuve qui a mené à la bénédiction. Il a reçu le don le plus précieux dont il rêvait. Il a vu!
Nous aussi, avons des épreuves dans notre vie. Elles aussi peuvent nous amener à une vision plus profonde de ce que fait le Seigneur dans notre vie, dans le monde où nous vivons. Nous ne devons pas rester satisfaits de la mesure de vision que nous possédons, mais prier avec humilité pour savoir quoi faire afin de voir avec la vision de la foi et de l'amour, pour accomplir les oeuvres pour lesquelles nous sommes nés sur la terre.
Ayons confiance en Dieu. Ayons l'espoir!
Ihor Georges Kutash, Curé