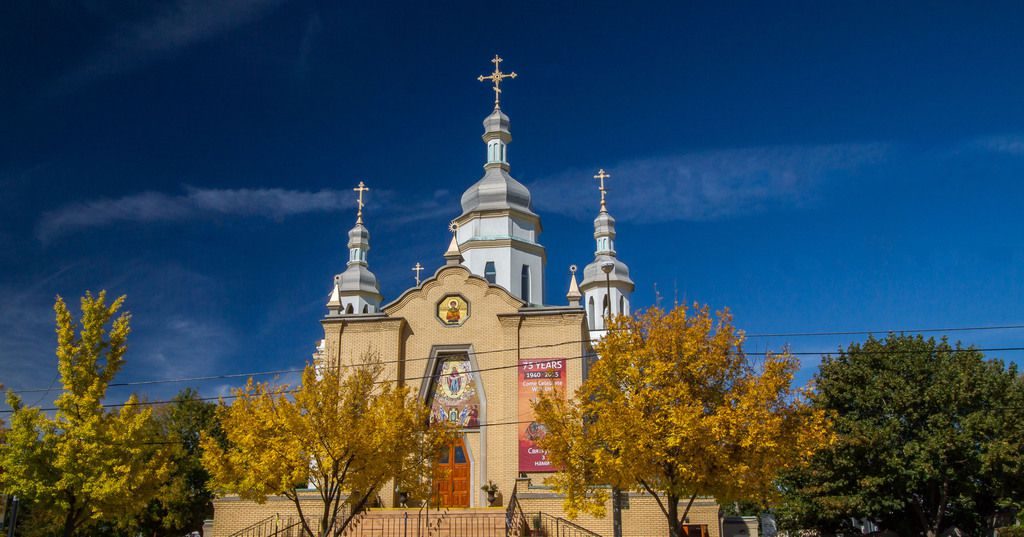 2007 Ivan Ohienko (1882 – 1972) Conference (Kyiv, Ukraine)
Ivan Ohienko (1882 – 1972) Conference
Kyiv Aviation University, Kyiv, Ukraine
June 7-8, 2007
By Prof. Roman Yereniuk
Kyiv Aviation University in Ukraine hosted a major conference on the 125th anniversary of Metropolitan Ilarion's (Ivan Ohienko) birth and 35th anniversary since his repose. Metropolitan Ilarion was a Ukrainian linguist, historian, theologian, nation builder, ecclesiastical leader and translator of the Bible. The last 25 years of his life, he spent in Canada, where he was the Primate of the Ukrainian Orthodox Church of Canada, Dean and Professor of Theology at St. Andrew's College and Adjunct Professor, University of Manitoba (Department of Slavic Studies).
The Kyiv Conference was coordinated by Prof. Iryna Tiurmenko, history professor at the Kyiv Aviation University with the assistance of various other academic institutions in Ukraine and Canada (including the Centre for Ukrainian Canadian Studies, University of Manitoba). Some 56 papers were presented, discussed and debated at the conference in 7 sessions on the legacy and patrimony of Ivan Ohienko. Most of the papers were read by scholars from Ukraine, however four papers were presented by Canadians, all from Winnipeg.
The Canadian papers included: Prof. Roman Yereniuk, St. Andrew's College and Centre for Ukrainian Canadian Studies, University of Manitoba, on "The Religious Epistles of Metropolitan Ilarion in Canada (1947-1972)"; Prof. Fr. Stephan Jarmus, St. Andrew's College, "Metropolitan Ilarion as a Public Speaker on Religious and Cultural Themes"; Prof. Iryna Konstantiuk, Dept. of German and Slavic Studies, University of Manitoba, on "Metropolitan Ilarion as an Educator at the University of Manitoba" and Lecturer Fr. Yaroslaw Buciora, University of Winnipeg, on The Theological Foundation of the Teachings of Metropolitan Ilarion" (this paper was sent in to the conference committee).
The conference was officially opened by the Canadian Ambassador in Ukraine, Ms. Abina Dann, the Rector of the Kyiv Aviation University and the former Minister of Education, M. Kremel.
At the conference the Numanistics Office of the Ukrainian Mint officially launched an two hryvnia coin dedicated to Ivan Ohienko in a series entitled Prominent Ukrainians in the History of Ukraine. Earlier in the year, the Post Office of Ukraine had inaugurated an official seventy kopiyky stamp dedicated to Ivan Ohienko.
The conference was a most fitting tribute to Ivan Ohienko (Metropolitan Ilarion) and his significant academic and religious activity in Ukraine and later in Canada. Later this year, there also will be a conference in Winnipeg at St. Andrew's College on Metropolitan Ilarion.

Ambassador of Canada to Ukraine, Abina Dann, addressing the conference with introductory remarks from the Government of Canada.

Head table of Conference organizers and greeters.

Presidium of the Conference.

Dr. Roman Yereniuk of the Centre for Ukrainian Canadian studies and St. Andrew's College (Winnipeg) addressing the conference.